Akileine Nail Repair Cream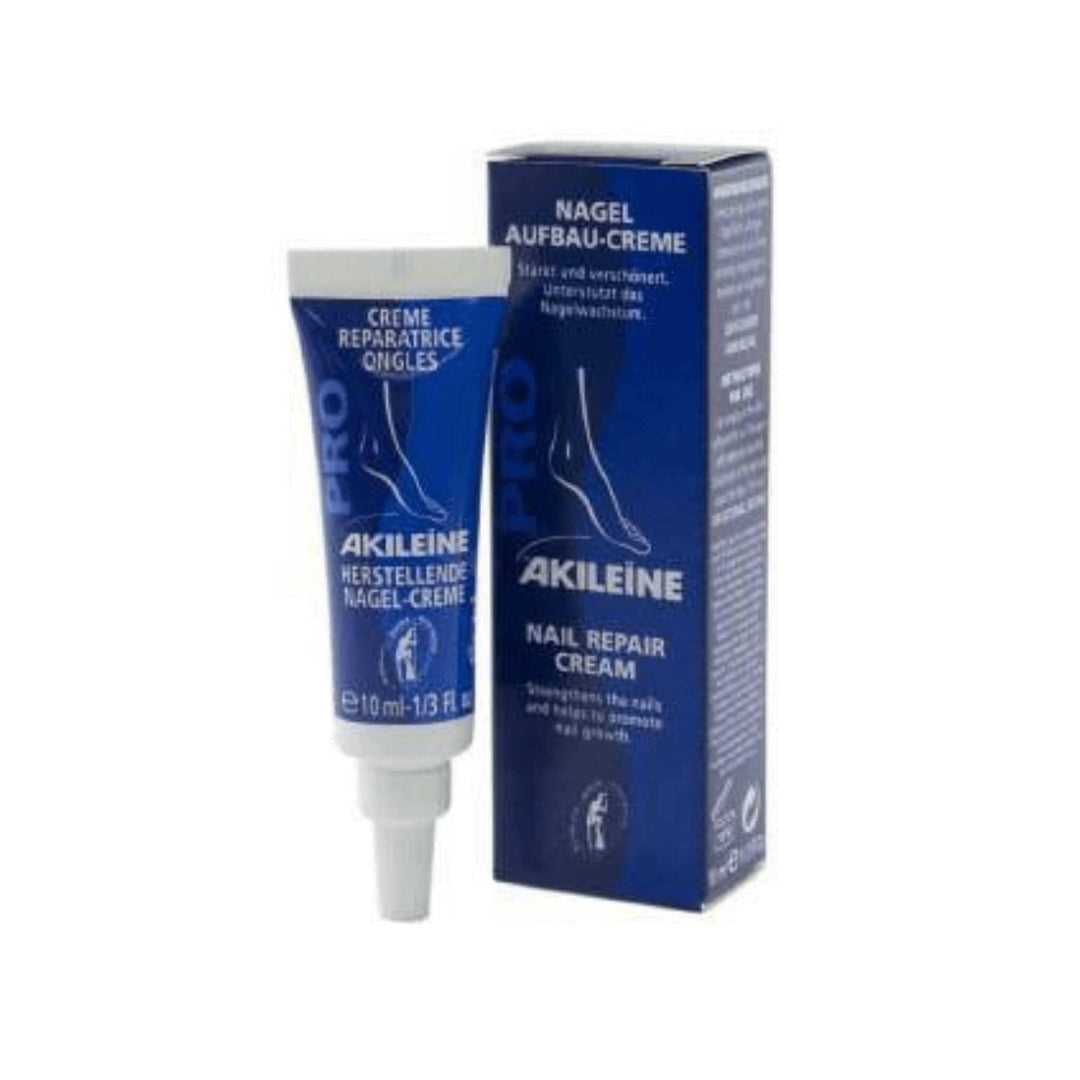 Akileine Nail Repair Cream -Discover the Ultimate Solution for Stronger, Healthier Nails  
Tired of dealing with weak and brittle nails that easily crack and break? Look no further! Akileine Nail Repair Cream is specially formulated to promote optimal nail health, ensuring your nails become stronger and more resistant to daily wear and environmental damage.
Clinically tested and proven to offer up to 87% more protection, this unique cream is a game-changer in nail care. With a potent blend of active ingredients,  Akileine Nail Repair Cream effectively repairs and fortifies damaged nails.
Instructions For Use:
Apply daily for 2 - 3 months on the entire nail. Massage until the cream is absorbed. 
Apply the cream daily to your entire nail surface, massaging it in until fully absorbed. Pay special attention to the nail matrix and edges for enhanced results. Remember, this cream is intended for external use only and must be used as directed on the label. Should any symptoms persist, consult a healthcare professional.
Akileine Nail Repair Cream is designed for everyday use, providing the perfect remedy to nurture your nails' health. Made in Monaco and available in a convenient 10 ml tube, investing in the health of your nails has never been easier.
Embrace the confidence of stronger, more resilient nails with Akileine Nail Repair Cream. Treat your nails to the care they deserve and witness the transformation—try Akileine Nail Repair Cream now and enjoy healthier, more beautiful nails every day!
Akilene Nail Repair Cream
I find this cream very restorative for my nails. I have psoriiasis in my nails and this cream conditions very well.
ok
i still have some yellow toe nails
Highly Recommend
The cream was easy to use, smelt pleasant and worked. I recommend using Akleine.